Leading students to become fully devoted followers of Christ.
Teenagers are not just the "Next Generation," they are the "Now Generation." We believe that God has an incredible plan for teenagers and our desire is help them become all who they were created to be in Christ. Our mission is simple, to lead students to become FULLY DEVOTED followers of Christ. If you're in 6-12th grade, we invite you to join us as we journey closer to each other and to God. We gather together weekly for Bible studies and hangouts, as well as for multiple special events throughout the year.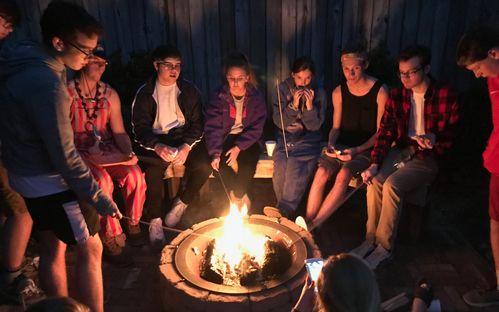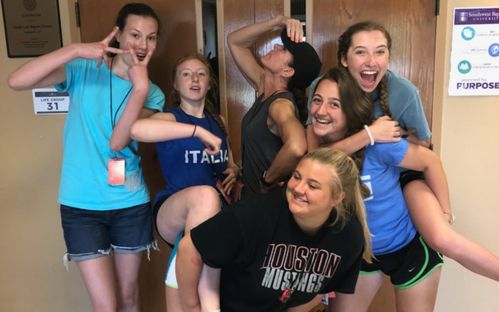 Sunday mornings we meet together in smaller groups for Sunday School. These groups are divided into Middle School and High School classes led by incredible teachers who love students and want to see them become all who they were created to be in Christ. We go in depth though books of the Bible as well as topical lessons that students are facing everyday.
VICTORY is the best start for the week ahead. We have a snack dinner, play some awesome games, have an incredible time of worship, an inspiring message from God's Word, and end with small group time. YOU ARE WELCOME TO COME!
MidWeek (Wednesday nights) vary from week to week. This is a time for us to kick back and hang out with each as we draw closer to each other and to God. Sometimes we have Open Gym or hang out in the Game Room. Other nights we may meet at someone's house or go to a local restaurant to eat. Check out our social media pages for more info.
Our Youth Choir practices from 5:30-6pm in the choir room.
Get Connected. Go Deeper.
Everybody needs a place to belong and this could not be any truer than for teenagers. Our desire is to provide students with a place that they can be loved and accepted, by connecting them with loving adults and fostering an environment of inclusivity and respect. Everything that we do is intentionally designed to help students grow spiritually, emotionally, and mentally; as we journey together to develop authentic relationships and deep faith.
We'd love to hear from you. Fill out the form below to get started.